Engineering Calculations....No Problem!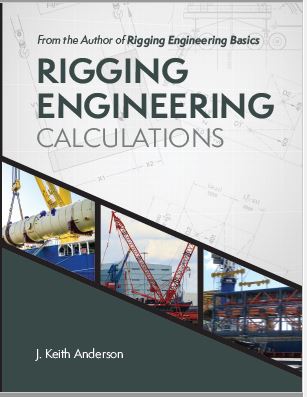 Rigging Engineering Calculations is the latest resource by Keith Anderson (Author of Rigging Engineering Basics, and Chief Rigging Engineer at Bechtel).  A generous "how-to" for calculations required in rigging operations. Using uncomplicated language, principles are broken down for clarification.  For convenience, formulae are derived and applied with examples in both metric and imperial systems.
What is the sag and tension in a suspended line?  Is that barge stable?  Wind forces? Factors in moving heavy wheeled transports?  Reeving?  Spreader beams?  How to access the capacities of various sling types?  So many questions, and even more answers can be at your fingertips in this fresh, new, 200+ page softbound publication.
Mr. Anderson is the Chief Rigging Engineer for Bechtel Corporation; the Program Manager of Industrial Training International's Fundamentals of Rigging Engineering; member of the ASME P30 Committee (Lift Planning Standards); and 1 of only 53 individuals who have received the honor of Bechtel Distinguished Engineer & Scientist, a remarkable distinction for Bechtel's 120+ year history.
Initially written to complement Rigging Engineering Basics, Rigging Engineering Calculations stands strong on its own, or as a supplemental resource for any Rigging Engineer, Lift Planner, Equipment Superintendent, Lead Rigger, or any other key role within the load handling industry.
Available August 7th, pre-order your copy today.
---
Leave a comment
Comments will be approved before showing up.
---
Also in News from the ITI Bookstore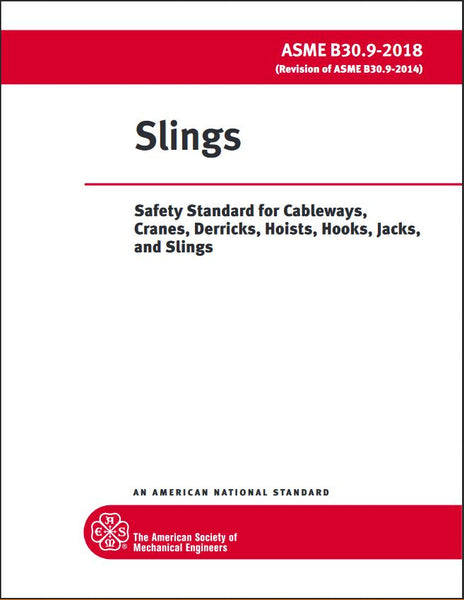 Volume B30.9 includes provisions that apply to the fabrication, attachment, use, inspection, testing, and maintenance of slings used for load handling purposes, used in conjunction with equipment described in other volumes of the B30 Standard, except as restricted in ASME B30.12 and ASME B30.23. Slings fabricated from alloy steel chain, wire rope, metal mesh, synthetic fiber rope, synthetic webbing, and polyester fiber yarns in a protective cover(s) are addressed.